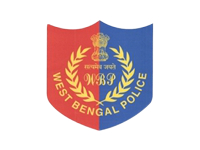 News, Events And Activities
SCHEDULE OF TRAFFIC TRAINING PROGRAMMES FOR THE YEAR 2014 ORGANISED BY STATE TRAFFIC HQRS. WEST BENGAL
| | | | | |
| --- | --- | --- | --- | --- |
| | | | | |
| | | | | |
| | Traffic Management & Policing | | | |
| | | | | |
| | Traffic Management & Policing | | | |
| | Traffic Management & Policing | | | |
| | | | | |
| | | | | |
| | Traffic Management & Policing | | | |
| | Traffic Management & Policing | | | |
| | | | | |
| | Traffic Management & Policing | | | |
| | Traffic Management & Policing | | | |
| | | | | |
| | Traffic Management & Policing | | | |
| | | | | |
| | Traffic Management & Policing | | | |
| | | | | |
| | Traffic Management & Policing | | | |
| | Traffic Management & Policing | | | |
| | | | | |
| | Traffic Management & Policing | | | |
| | | | | |
| | Traffic Management & Policing | | | |
Since the police personnel of the Districts / Commissionerates remain engaged in c/w several festivals like Ganga Sagar Mela, Durga Puja, Kali Puja, Muharram etc. no Training Programme can be organized during that period.
Apart from that, the Traffic Branch Hqrs., West Bengal organize Seminars over various subjects related to Traffic Management & Regulation and Investigation. In those Seminars, many dignitaries and expertises are invited to deliver their valuable speeches.
All rights reserved [West Bengal Traffic Police]. Website design and development service provided by
Techno Developers Group.